Hello my dear lovelies, and happy early long weekend to my Canadian girls! What are all your plans for it? I'm going camping with some friends at a camp ground in Oshawa. I'm not exactly one to be thrilled by the outdoors, but I'm willing to give this one a try!
Anyway, today I'm going to be doing a review on a product that I picked up on a whim from Walmart since I got a rapid tan in Cuba, and needed something darker, cheap, and decent. Today's review will be on the Maybelline Dream Smooth Mousse Foundation. My shade is 260 Buff and I have been using it as a creamy concealer rather than all over my face as a cream foundation.
Lets begin the review!
Packaging:
It comes in a screwtop jar with two sections. The top comes with a sponge which is great so the bacteria won't be seeping into the foundation, and the bottom comes with a nice amount of foundation. I'm not a huge fan of the screwtop and would prefer it as a compact top, but this is decent.
My face with no makeup on at all. Note the dark circles and uneven skintone, however I feel very fortunate to have no major skin problems.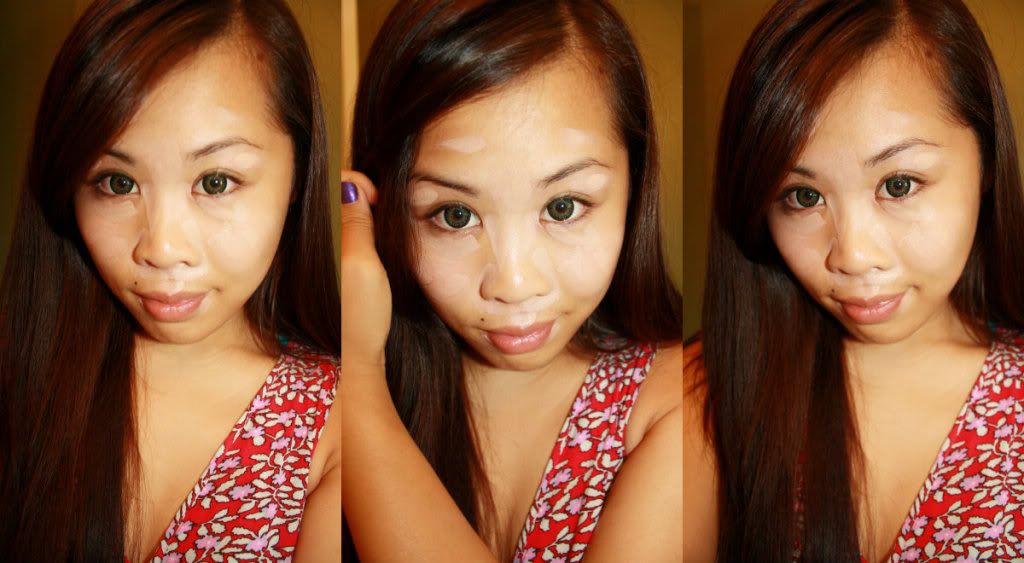 This is how I apply the Smooth Mousse Foundation. I dot it on places where I feel needs it and then smooth it out with a brush.
This is after being spread out. As you can see it covered most of my imperfections and made it look smooth.
The Review:
I believe Smooth Mousse is great as a concealer. It has a nice, light, whipped texture and definitely does not feel cakey on the skin if you use it in moderation. However, if you use it as a foundation all over the face, it feels SO thick. It may appeal to those who feel the need for intense full coverage foundation, but the feeling is awful.
One up for Maybelline is their colour selection. It's definitely not as extensive as high-end brands like MAC or Lancome, but for a drugstore brand it has most colours which will suit most people. Unfortunately one thing is their selection for the darker end spectrum is still slightly lacking.
All in all, Smooth Mousse covers well, feels light (as a concealer), has a great price as you can frequently catch it on sale at drugstores, and is easily accessible. I definitely recommend this product if you only have spots to cover. Give this a try!
Hope you enjoyed this review today! xoxo